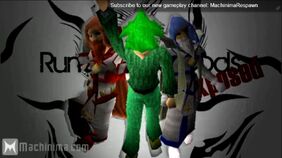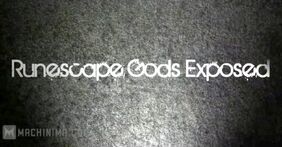 Welcome to the Wiki
Edit
RuneScape Gods Exposed Wiki is an encyclopedia about everything to do with the amazing series! If anything is missing, feel free to add it!
RuneScape Gods Exposed
Edit
This is a fantastic series, created by Tehnoobshow. It stars the Gods Saradomin, Zamorak and Guthix. Gonthorian is a hardcore warrior who helps the trio, along with the unusual Bill. The enemies are Iban, apparently Zamorak's son, and Zuthix and Drufix, Guthix's mass-murdering brothers.
Latest activity
Edit